TurboGears 2.1 Documentation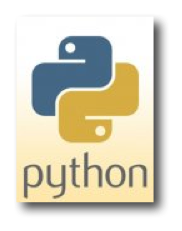 TurboGears is a web framework written in Python that combines best-of-breed technologies to offer a developer rapid initial ramp-up, an even learning curve, and scalability as your project grows. TurboGears is built on a stack of technologies that allows us to focus on the parts that are important only to TurboGears. Although TurboGears provides fully featured ORM (Object Relational Mapper), Templating Languages, and URL dispatch mechanisms, the codebase remains less than 2000 lines of executable code.
It is important to note that this version of TurboGears is a reinvention of the original TurboGears project developed by Kevin Dangoor. TurboGears 2.x was developed to increase cooperation between the Python Web Framework community, especially with the Pylons project. TurboGears also leverages WSGI (Web Server Gateway Interface) components available today. WSGI allows web applications to share a common api to provide a layered approach to generating web content.
Indices and tables
Note
These documents are a work in progress, so please feel free to tackle some of the items and send in patches!
Todo
Difficulty: Medium. make docs more linky.
Todo
Link to Pylons book for specific "more information"
Web Server Gateway Interface